What Posters Did You Have On Your Bedroom Wall As A Child?
A while ago I was reflecting on my childhood, recalling the memories stored away of my 'typical boys bedroom'.
I was the car fanatic.
So was my brother and we would spend endless hours chatting about our 'dream car', playing Top Trumps and flicking through car programmes on TV.  And of course, our bedroom walls were duly decorated with several car related posters.
My dream car?  A Classic E Type Jag.
Does This Sound Familiar?
Many years on and not much has changed.
I still love cars!
Remote control in one hand, I'm in my element browsing through endless car TV programmes: Top Gear, Fast n Loud, Wheeler Dealers, Counting Cars, Car SOS – infact, anything I can find about cars.
My phone is often in my other hand (yes, us blokes can multi-task too) scrolling through Auto Trader.
Why do we do this night after night, or in between breaks at work?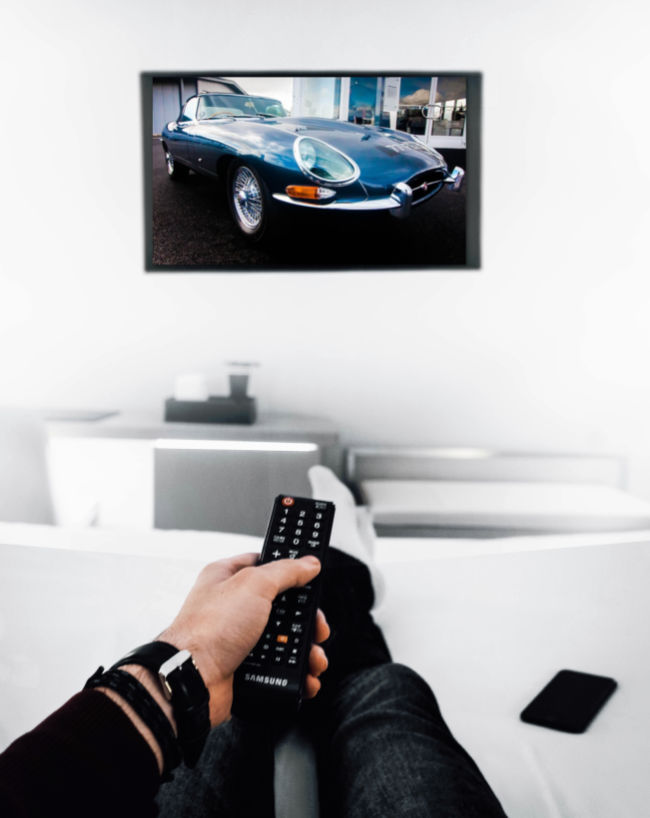 I investigate every possible E TYPE Jaguar Roadster available on the internet, have endless lengthy discussions with my brother about cars (although I don't like to admit that to my wife) and spend many nights sat in front of the TV remote control in hand watching all the different car programmes.
Formula 1 – YESSSS cannot miss that.  Ooo a local car show or car part event – those need to go in the diary!!
I know I am repeating myself, but from a young age, for me it's always been about cars; my dream car, the one I've always had in my head and how I could turn that dream into a reality.
This story goes on to share exactly how I did just that…
One Of Many Road Trips…
I decided to take a trip to London to look at a potential car – a Primrose Yellow E Type Jaguar. It looked good on the picture and I had a good chat with the dealer who was selling it.
After battling through the London traffic I arrived at a showroom full of classic cars – wow!
And there it was… could this be it?
After crawling about under the car, it was sadly not for me – too many rust spots. I couldn't risk it, not this time.
Another wasted journey.
The Phone Call That Changed It All
Talk about brothers in arms, it's great having somebody who is looking out for you.
So, Dave calls me to say (is it me, or does everybody have a relative called Dave?), yes well, Dave says he's spotted a car in Autotrader but it isn't in the UK, it's in Malta.
A boy's trip to Malta then… sound like a plan.
To be honest, I was very nervous as I hadn't bought a car from abroad before, a boat yes, but not a car.
Arriving in Malta, we meet a lovely family and it turned out the person I was potentially buying from, was somebody who worked for the Transport Ministry in Malta. He had a passion for Jaguar Classic Cars and had a fantastic collection – I was in my element.
This also would be the first time he had sold off one of his collection too.
Bringing It To The UK
I knew it was the one and I had to make it happen.
Finally owning that 'dream car' was becoming a reality.
This video shows my 1972 E-Type V12 Roadster Jaguar being loaded onto a trailor to bring it over to the UK.
A year later I take my Roadstar on a little road trip – to Le Mans in France.
I think back to how much those bedroom posters inspired me.  I still have my hot wheels, my top trumps cards and a model of one of my favourite Jaguar money box cars and cannot imagine parting with them.
I can honestly say the journey to finally turn my dream into reality has been fantastic and I hope by sharing it, I inspire you to also go after your dream car too.
And if you need help financing it… I think you know who can help!
Kurt,
Founder, Fast'n'Funded