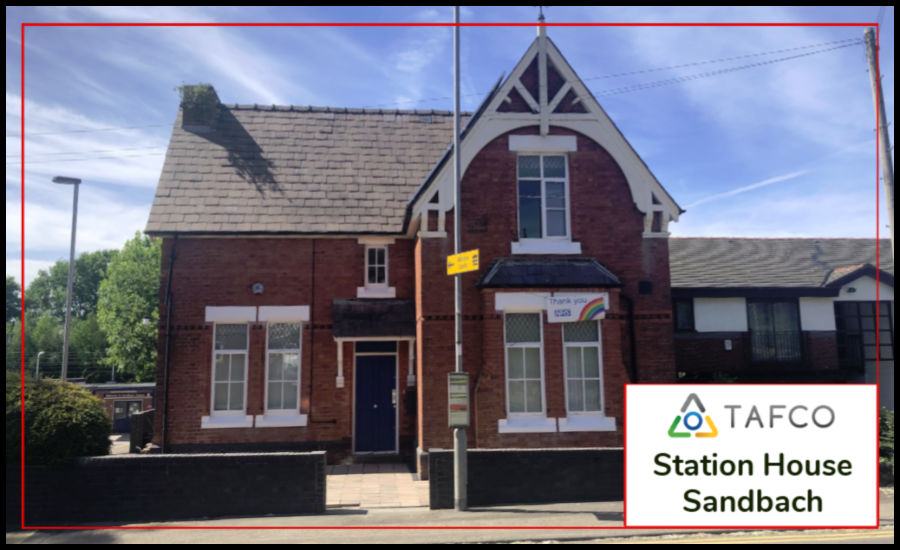 Constant year on year double digit growth since incorporation in 2013, has enabled TAFCO Ltd to invest in their future by acquiring a commercial property to act as their formal office premises.
Based in Sandbach, Cheshire 'Station House' has excellent access to the entire UK by road and rail, firmly cementing Tafco's place within the Asset Finance marketplace.
TAFCO's main business is funding all types of business asset;
'trucks, vans and diggers plus anything else that you can think of'
as Kurt Bradbury (MD) puts it! However Kurt's passion for fast & classic cars has led to a new division for specialist cars called Fast 'N' Funded. This will also be based at Station House.
Whilst the past few weeks have been challenging for many businesses, the restricted nature of movement has actually provided the shareholders with an ideal opportunity to chip in with the property renovation. They hope to be ready for a grand opening once lockdown restrictions are lifted.
Commercial & Sales Director Daniel Guest, who joined the business in June last year said:
Kurt's vision for the company and his desire for growth was the biggest draw for me last year. I am delighted with this acquisition and excited to see the world on the other side of the Covid-19 pandemic.  TAFCO started last year for me as a job, I no longer see it as such; it is an inherent part of my soul
This acquisition helps fulfill Kurt's dream of 'breaking the mould' when it comes to providing asset finance. TAFCO's approach has been to disrupt the 'traditional' broker sector with the emphasis on controlling their costs and maintaining short lines of communication. This means their customers get the best price as well as the best service every time.
Dan Guest goes onto say:
We are often told, working with Tafco and Fast 'N' Funded is a breath of fresh air!
Property full address:
TAFCO Limited
Station House
Station Road
Sandbach
CW11 3JG
Tel: 0845 600 4420
Did you know that as well as ASSET Finance, TAFCO also offer Invoice Discounting?